If you take one lasting memory from Thailand, it has to be the hospitality of its people. Their charm can be seen everywhere, from the north's breath-taking hill villages and the pulsating metropolis of Bangkok, to the powder-white shores of the south's remote beaches and world-class resorts. Coloured by magnificent temples and flavoured by amazing cuisine, Thailand really does have it all.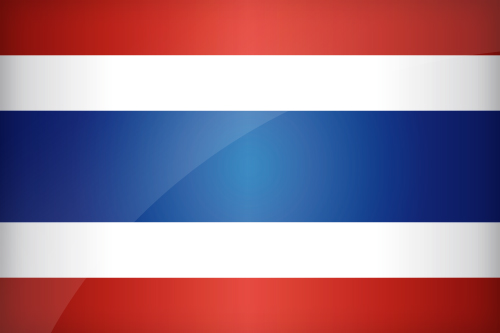 A city quite like no other, where old and new provide an outstanding backdrop to this dynamic Asian playground. Skyscrapers hover above the golden gleam of temples and palaces, with hordes of people and local market stalls down below. When visiting, don't miss the city's serene temples, including Wat Pho and Wat Arun, which are 2 of the city's holiest sites. Lumpini Park, is Bangkok's answer to New York's Central Park, with a large lake, monitor lizards and plenty of greenery. Enjoy the city's 24 / 7 street food stalls, quality accommodation, world-renowned spas, superb shopping …..which are all unique to Bangkok.
Two beach towns, both sharing sugar-white shores, but each unique in character.  While Cha Am still holds it's original village charm, Hua Hin has become an international favourite and is the chosen resort for the Thai Royal family, who have built their summer palace here. Both are just a short drive from Bangkok.
Once a sleepy fishing village, Pattaya is now the ultimate entertainment destination, where water-sports are second to none and neighbouring islands offer superb dive sites. When it comes to nightlife, Pattaya's bars and restaurants are rivalled only by the capital, Bangkok. Without a doubt, the northern end of Pattaya Bay is the place to stay for quality accommodation and a slower pace of life.
Once a hippy retreat, Koh Samui is without doubt one of Thailand's most popular destinations. Retaining its laid-back atmosphere, there really is something for everyone here, with beautiful white sand beaches, coconut plantations and waterfalls, not forgetting the nightlife and legendary beach parties. Chaweng Beach has it all.
The beautiful south eastern island of Koh Phangan is just a short speed boat or ferry ride from popular Koh Samui. Essentially a laid-back backpacker beach destination, the island is famed for the monthly Full Moon Party, which draws revellers to Haad Rin. On the north coast lie quieter, white-sand beaches including Hat Khuat and Hat Thian. The interior is characterised by a lush and tropical jungle.
With some of the country's best beaches, it's hardly surprising that Phuket has become Thailand's most visited island. Choose from the bright lights of Patong, with it's wide selection of restaurants and bars, or seek out secluded bays dotted along the coast. Kata and Karon beaches are both considered as ideal destinations for a relaxing stay in Phuket.
Khao Lak is a low-key beach destination, located just 80 km north of Phuket on the mainland. Despite it's laid back feel, visitors to Khao Lak will certainly find plenty to see and do. Try elephant trekking, kayaking or rafting at one of the local national parks. Nearby Takuapa has an historical old town, where traditional architecture and businesses still exist. Take a speedboat to the Similan and Surin islands, which offer some of the world's best snorkeling and diving sites.
Still considered as one of Thailand's least commercial resorts, Krabi is the ultimate time out destination. Home to dramatic limestone cliffs, beautiful palm-fringed beaches and providing easy access to nearby islands and caves. Truly a superb destination for rock climbers, excursion junkies and those simply wishing to relax.